Viewing this will change revolutionize in your perception and in your behaviors tawards the Disabled by transforming your emotions
Allah Almighty is very merciful and benign.He compensates what he does not give by developing some other faculty of a disabled person which brings that individual at par with any other able bodied person. Facts of true life are stranger than fiction One could never be live that physically disabled person can also excel in a outdoor field game like cricket which requires lot of physical activity like running , fielding ,wicket keeping and batting but seeing is believing which was amply proved by the brave and tenacious disabled cricketers of our country who have proved their mettle by formation of a disabled cricket team comprising of disabled players whose excellent performance in the field has dispelled the apprehensions and doubts which our society has towards the disabled person.
Physical Disability World Cricket Series 2019 England
8th NBP Disabled T-20 Pentangular Cup 2019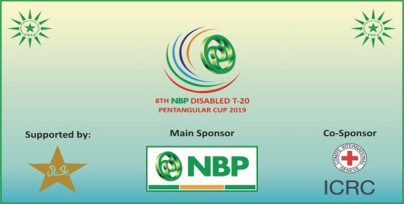 2018 Physical Disability Tri-Series, Worcestershire, England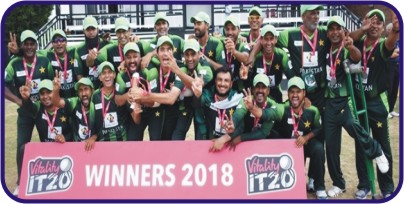 6th National Disabled T-20 Cricket Championship
ICC Academy PD T-20 Tournament 2016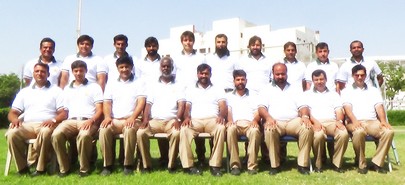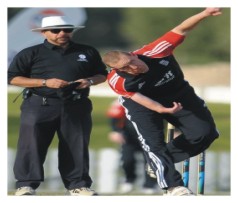 Pakistan Disabled Cricket Association has played First Ever International Cricket Series against England at ICC Global Cricket Academy Dubai in Feb. 2012. This was an Official Cricket Series between both the Countries. In the Series Two –T20 matches and three ODI's were played and both were won by Pakistan. Higher Cricket authorities from ICC / ECB and PCB were present at the occasion, while Pakistan and England Cricket Team also watch the Series.
Earlier in March 2010 Pakistan Disabled Cricket Team toured of Malaysia and Singapore on invitation of both the Countries. Where Six matches were played against honoured Cricket Team and since becomes draw by 3-3.
ICRC Cricket Tournament for Physical Disabilities Bangladesh 2015
Honourable to Prime Minister of Bangladesh Shaikh Haseena Wajid shaking hand with Captain Pakistan Disabled Cricket Team.


1st Ever International Disability Cricket Series between Pakistan Vs Afghanistan 2015 - Read More